Description
Ages: 4 and up
Grades: PreK and up
An essential tool to engage with children to explore and discuss emotions and feelings!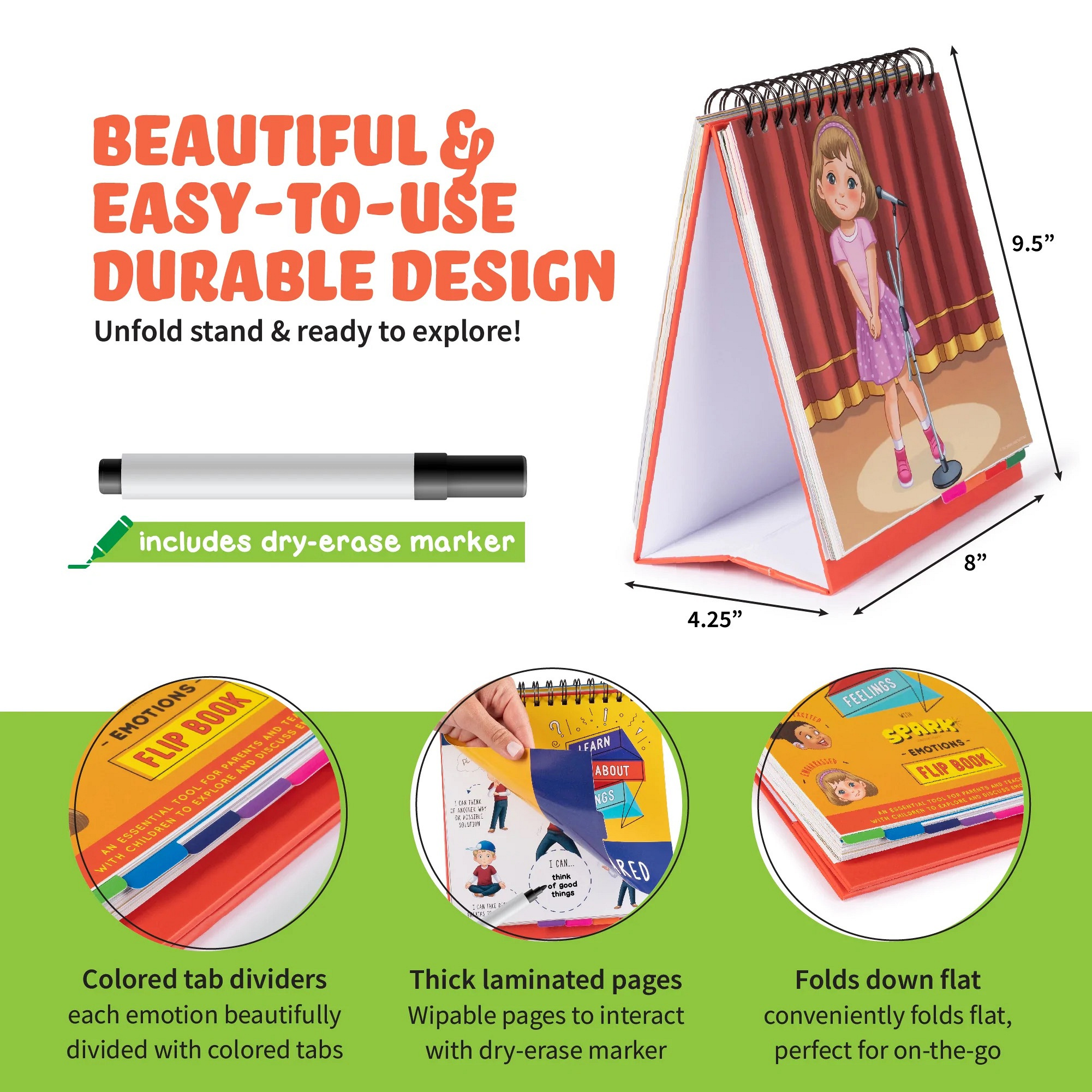 Are kids struggling with Tantrums? Whining? Uncontrolled behaviors?
Spark Emotions & Feelings Flipbook uniquely features 8 emotions (happy, sad, scared, excited, embarrassed, surprised, frustrated, angry) to expose children to a variety of feelings in various settings. This flipbook will help children recognize and identify the different emotions the characters are experiencing in each picture scene and make connections to how they sometimes feel.
There are 7 different scenes for each emotion and a question guide for each scene is included to help engage in conversation with your child and stimulate discussion about emotions and feelings.
Ages 3 and up.
How It Works:
Use the tab organization to find the emotion section for your session. The reverse side of each scene includes the question guide to be used to help engage in conversation and stimulate discussion. Start with the "When I feel… I can…" page to go through the appropriate responses across multiple situations. After that, move on to the individual picture scenes to continue the conversation and discuss that emotion. At the end of each section is a blank face template in which a child can draw their illustration of the emotion using the included dry-erase marker. There are also reusable thought bubbles and speech balloon stickers that can be written on and placed onto different scenes for even more dialogue possibilities.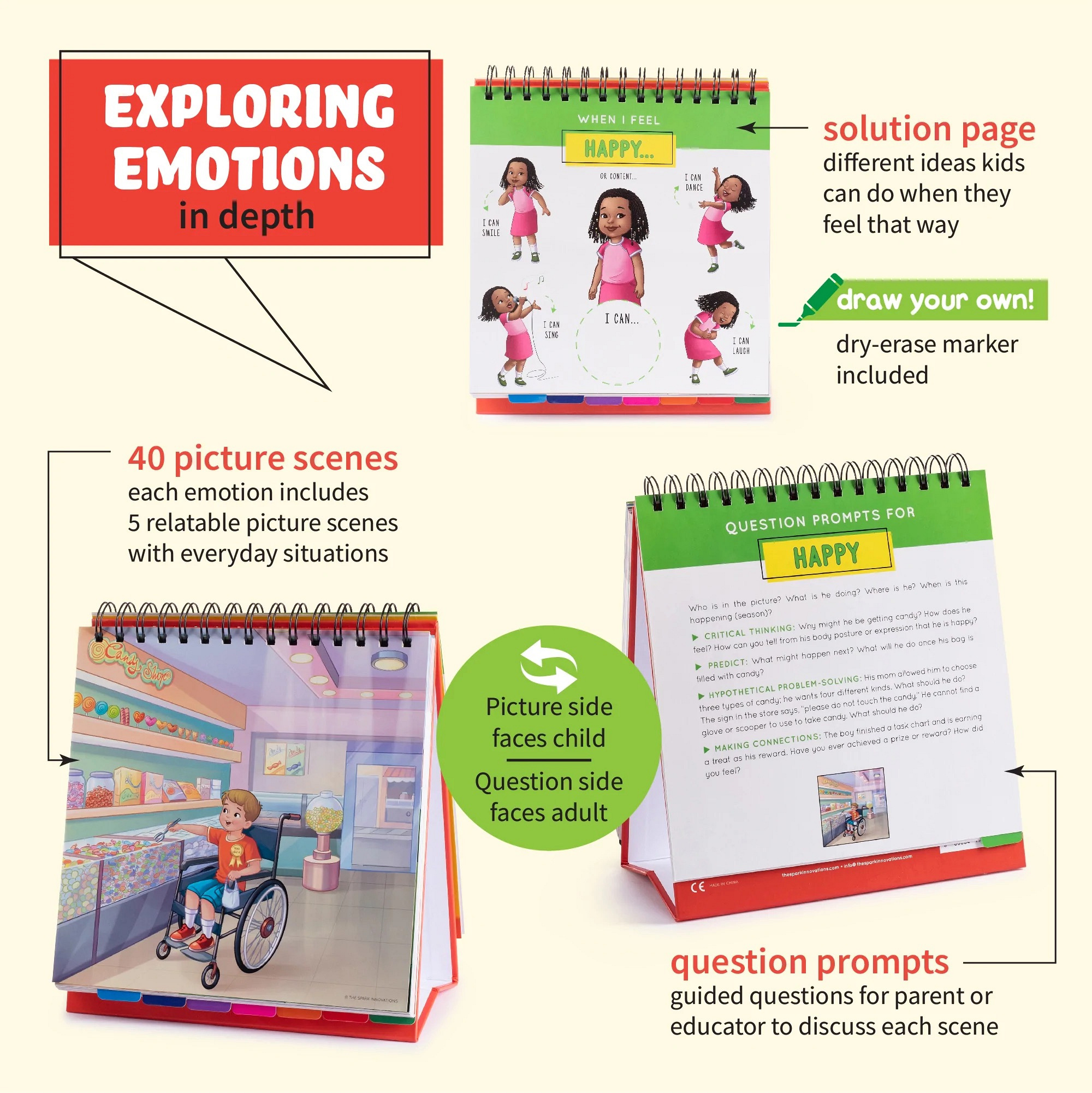 Spark Emotions & Feelings Flipbook includes:
8 emotions & characters

User Guide with question prompts

 

8 solution pages

40 picture scenes

1 sticker sheet

8 blank face templates
Target Age Range: 3 And Up
Teaching young children about emotions is a crucial skill during childhood years. This helps them understand their own feelings and connect with others.
Includes: 1 flipbook